The Michael P. Nosco Foundation, Inc. was established to provide financial assistance to families and/or individuals in need. Unfortunately, many families in our local communities cannot afford to pay the medical expenses accumulated by patients with grievous illnesses that are not covered by insurance.
It is our goal to allow families to reach their full potential in providing the utmost support in the recovery of each recipient. To help them accomplish this, our board, along with participants, family, and friends of the Mike Nosco Memorial Bicycle Ride, offers financial assistance to those who have qualified for support from the Michael P. Nosco Foundation, Inc. Since 2009, more than $1,000,000 of financial assistance has been awarded to recipients.
General Eligibility Requirements
To apply, a family must:
Suffer financial hardship due to a grievous illness, primarily cancer
Provide one or more volunteer(s) at the Mike Nosco Memorial Bicycle Ride
Be a legal U.S. resident
Submit a completed application
The Recipient Application Process and Requirements:
The Recipient Application is now CLOSED for 2023.  All completely filled applications received by the August 31, 2023 deadline have been considered.
The application process is designed for families with short-term financial needs caused by a grievous illness that is impacting the family's financial stability. Families are considered based on their willingness to volunteer at the fundraising event. Direct donations to the recipient are given to the family, net any expenses. The Michael P. Nosco Foundation, Inc. will not be held liable for any tax responsibilities. All applicants will be considered and approved by the board. We cannot guarantee specific monetary amounts to any recipient.
To be considered please complete our online recipient application when it opens again next year.
Recipient Testimonials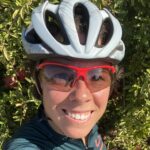 Jen Audia
There was no way I could have ever prepared for that news and everything that followed it. Being diagnosed with Stage 4 Endometrial cancer at age 37 takes your breath away, your time away. The only thing I could do was react and learn everything I possibly could about what was happening to me and what I needed to do to get to the other side. I wanted to take control of the uncontrollable and knock it out as quickly as possible so I could get back to life, or some version of it. It was me against this thing, until a very dear friend told me I didn't have to do it alone or without help. I had no idea what saying "yes" to her offer would mean at the time, but it changed everything. Thanks to Janel, I became a Nosco recipient and immediately experienced a level of support, kindness, and generosity I never knew I could be lucky enough to receive. It was very humbling to know that this community had my back and that they wanted to see me through it all. The impact of this event doesn't stop when the ride is over, at least it didn't for me, it has been with me every day since and will continue to be for the rest of my life. I am forever grateful to Janel, Jack, the Nosco Foundation, and the many riders that showed up to let me know, we don't have to go through hard things alone.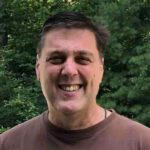 Mike Johnson, 2014 Recipient and Cancer Survivor
What an amazing event to counteract - no, battle against - miserable circumstances. Every single person involved is a volunteer, and is focused on making the riders and the recipients happy. I was fortunate to be healthy enough to watch the start of over 500 riders take off, and a few hours later see them return, exhausted but still grinning. If you can ride, or volunteer, or just go watch the start, you will walk away with a heart bursting with Jack's dynamic brand of "Peace".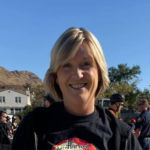 Denise Burke
I first heard about the Mike Nosco ride four years ago after I was diagnosed with a rare cancer called Synovial Sarcoma. I was overwhelmed and scared as a single mother of three and being chosen as one of the recipients helped my family in so many ways. We felt so much love and support from Jack, the board of directors, the volunteers, and the riders. The financial support we received literally allowed me to focus on my treatments and my family. I am eternally grateful for the support we received from the Mike Nosco Foundation and I will never forget the outpouring of support given to us in our time of need.